Demonshaker

We are very excited about this line-up of skilled hands for you… Have you ever been massaged by the resonance of twelve burning cymbals?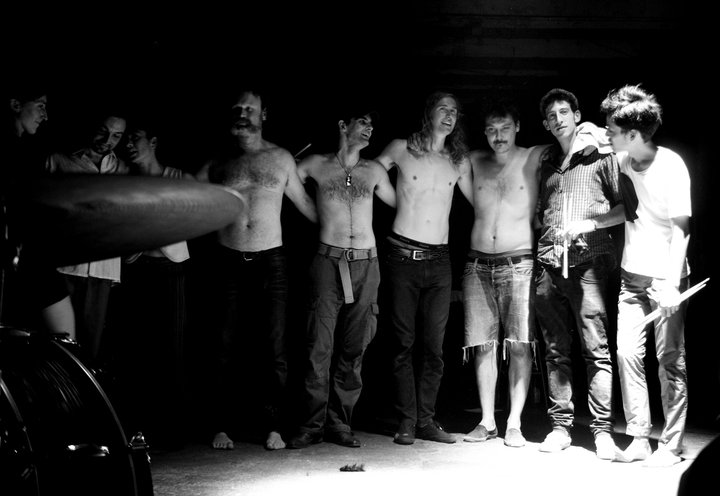 The evening will commence with dancer David Bloom, who is inviting a select ensemble of co-conspirators (Jule Flierl, u.a.) to "ritually set the stage, cleanse the space, drive out the evil spirits with smoke and salvation." In addition to dancing, they will also be observing, listening and finding a balance between action and nonaction… in anticipation of Demonshaker…
www.urbanrituals.org/
Spazzfrica Ehd (Barcelona) – drumset
Masaya Hijikata (JP/Berlin) – drumset
Giancarlo Mura (IT/Berlin) – drumset
Steve Heather (AU/Berlin) – drumset
Rui Faustino (PT/Berlin) – drumset
Colin Hacklander (US) – drumset
Nathan Fuhr (US/Dakar/Berlin) – not drumset
You – ?