wilde pferde – PhRasen der Dressur – Heilsversprechungen ptII
In "PhRasen der Dressur – Heilsversprechungen" stellen wilde pferde Fragen nach der Wechselwirkung von Glaubens- und Schaffensprozessen: Wie macht man Glauben und wie glaubt man dem Gemachten? Welchen Heilsverpsrechungen folgt das individuelle Handeln? Braucht das Handeln Rhythmus, um zum Ritus zu werden? Wie viel Fiktion steckt in der Formel? In wie weitschaffen Heilsversprechen Wirklichkeiten?
www.vimeo.com/24881393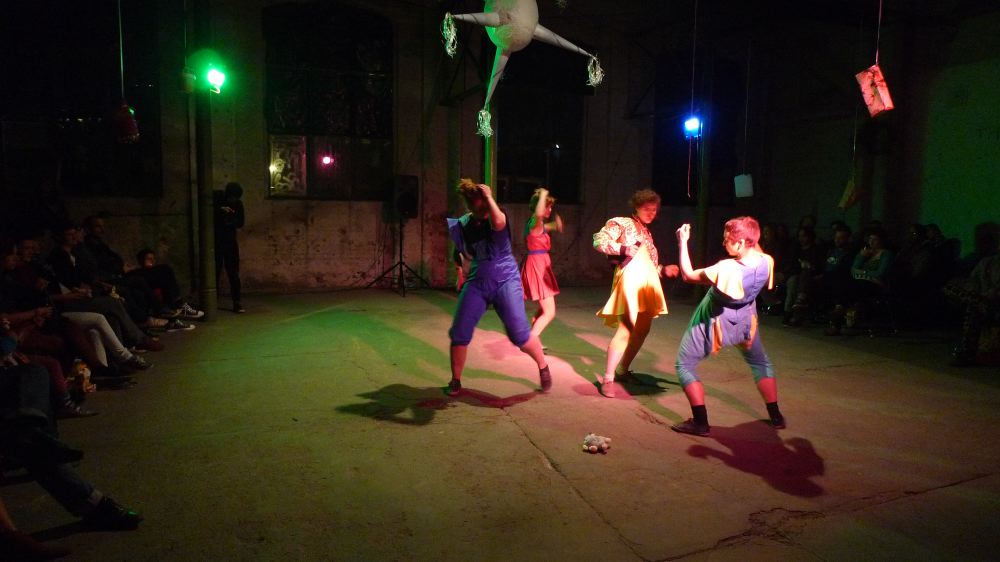 STITCH BY STITCH I WILL MEND THIS :
Tula meets Margarete Renberg
Margarete Renberg was a swedish painter and poet. Tula is a swedish band now based in Berlin. This last concert, the "end point" comes with special and new material: Combined with the music and voice of Tula, inspiration of the beautiful rooms at Mica Moca, field recordings and songwriting, something unique will happen in this short time.
Tula will rehearse and work in the rooms of MicaMoca, a film team is documenting the whole process. The first concert fits maximum 50 people because of the room size, come early!
www.myspace.com/tulatunes
vimeo.com/19127587
www.facebook.com/tulatunes
0,97 x 1,12 x 2,84m & sensorpiece
0,97 x 1,12 x 2,84m – die Maße einer winzigen, weißen Kammer, in der sich jeder in Enge und Isolation ausprobieren kann.
Welche Freiheit kann ich durch Bewegung in der Begrenzung finden und
was passiert umso länger ich im Raum bleibe?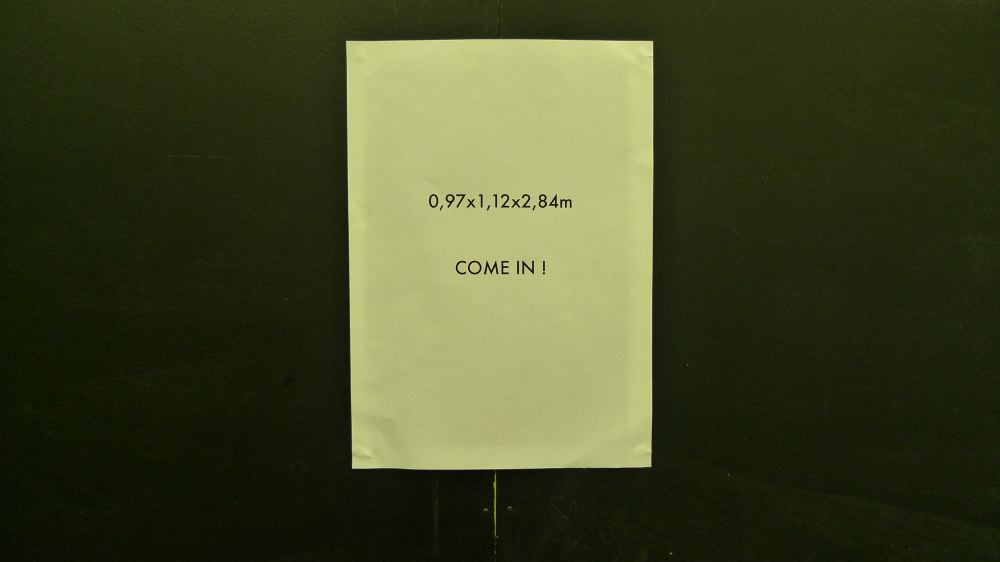 Mich interessieren die Grenzen des Einzelnen in der Gesellschaft.
Wie ist unser Freiraum beschaffen und wo sind die Schnittstellen unserer Räume zueinander?
www.fraukefrech.com