Intermedial Doubletrio : ANALOG vs. DIGITAL
Analog vs Digital, the story of life inside and inbetween 2 worlds
that are actually one:
Digitally produced sound with software created by modified human
intuition alongside acoustically vibrating instruments set in motion
by human nerve impulses.
The music and the projections are freely controlled by punch cards
which are a hallmark of Olgar´s concerts.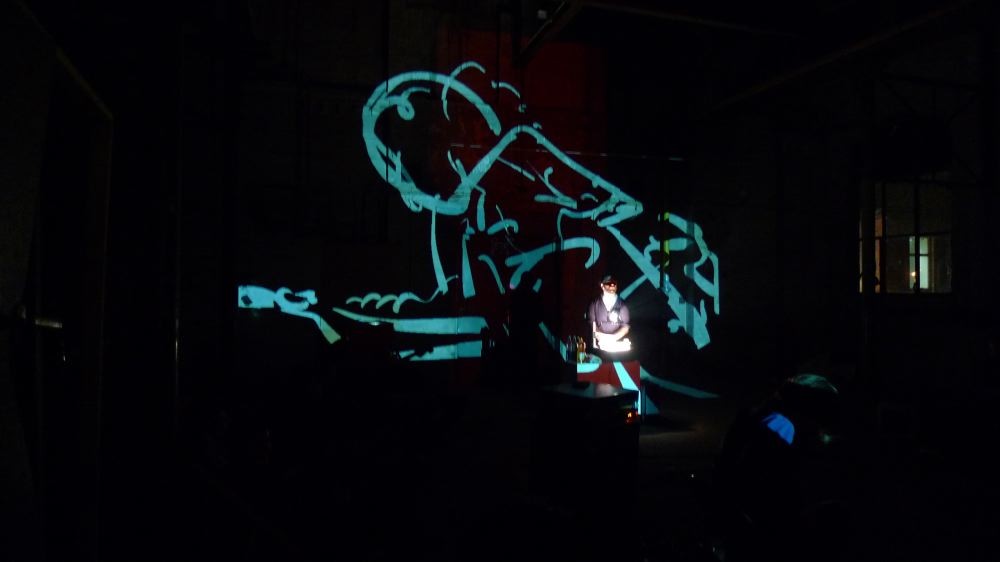 Both of the trios will be standing diametrically opposed to one
another, separated by a canvas, both sides of which will be lit by an
overhead projector and a "Tagtool" live painting tool.
Colored light powered by electrical energy with or without programming
makes us ask the question: What is digital und what is analog? Is the
actual result all that different?
But in the end it doesn't matter, because you can always shake your
hips and have a good time, so come on by!
Christoph Scherbaum, Extended guitar | Stefan Schäfer, Tageslichtprojektor | Daniela Petry, Kontrabass
vs.
Kasten Lipp, Guitar | Dieter Puntingam, tagtool | Andreas Dzialocha, E-Bass