TERAZ POLIZ with their performance "A dress with a hole"
Circus has arrived!
Exotic cabaret of eroticism!
Four women trying to survive as courtesans, geishas, mistresses.
One man – all revolving around him.
And the audience: Gentlemen paying, Ladies paying – the customer is always right.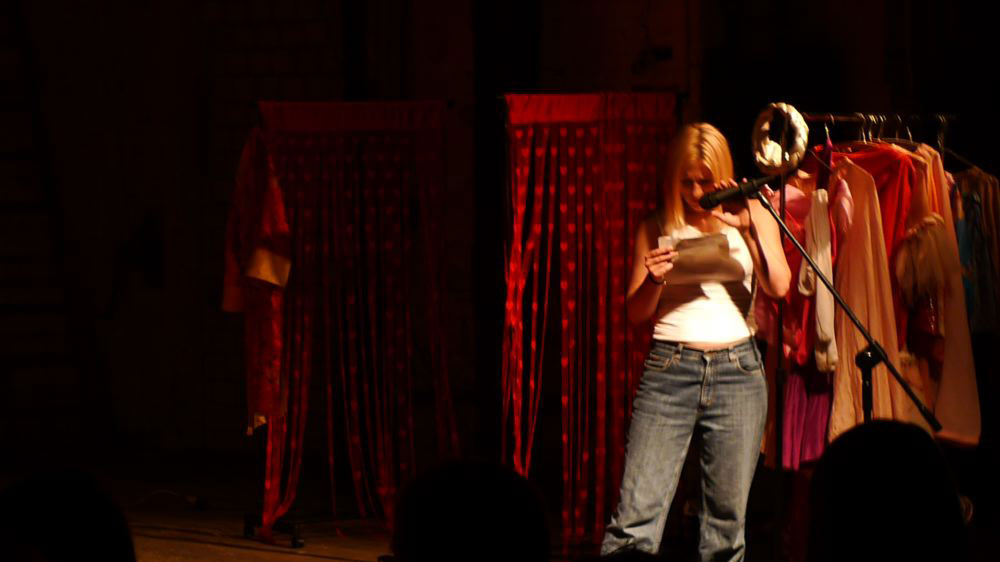 Performance made under the patronage of The Women's Rights Center.
The performance contains scenes of nudity, words commonly qualified as vulgar and other controversies.
Artistic Group TERAZ POLIZ ("LICK IT NOW") is a socially engaged theatrical formation which was founded by young women – both actresses and directors.
All-female to this day, comprising of students and graduates from two distinguished Warsaw Theatrical Academies our group is striving to recognize the complex world of today's femmes. We feel common urge to create. We are a female group by mere accident and not by design, but we like it that way. The main goal of our theatrical performances, happenings and multimedia projects is to showcase struggles, feelings and experiences of different women interacting with modern world.
Supported by Adam Mickiewicz Institute, Warsaw
Exhibitions : PortfolioNOW | Peeped | Publish Yourself | Don't Criticize What You Can't Understand
+ ANOTHER PHOTOGRAPHER – He wasn't born in Buenos Aires. He did not run away from home. His mother did not commit suicide. He has never lived in an Amsterdam squat. He does not ride a bicycle. He is not interested in art. He is not a vegetarian. He does not play the guitar nor does he want to play the ukulele. He does not have a problem with his sexual identity. He does not want to be just another photographer. He does not want you to come to his show.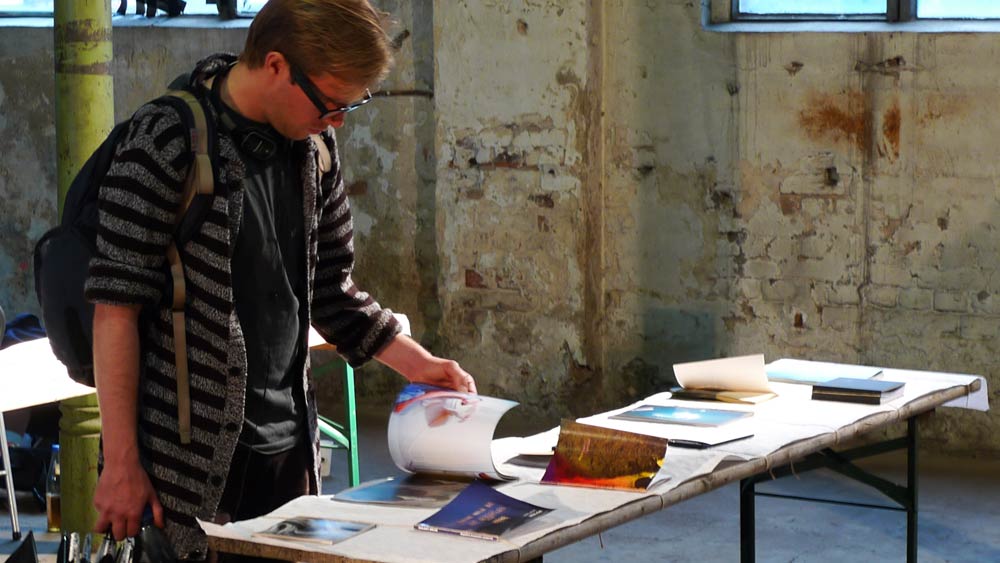 + The participants of an underground action under the code name PEEPED. They're going to present the fascinating materials from the city monitoring, exposing the bloodcurdling truth about the Polish streets. Do take a look before the secret agents hunt them down.
+ Guerillas gathered around the PAPIERY.ORG – a website on self-publishing in photography. If anybody has ever told you to go and PUBLISH YOURSELF, you will surely be interested in how they have taken this piece of advice to heart. Entire Polish villages saved up to print the books they're going to present and sell, so you better bring your shiny euros to support them.
+ DON'T CRITICIZE WHAT YOU CAN'T UNDERSTAND – a raiding party consisting of young Polish visual artists. Discover how they do and how they can. Karczmarczyk, Walesiak, Mendel, Czajka, Grabowski and other complicated Polish surnames you won't forget this time.
POLAND IS NOT YET LOST.
Project coordinators: Ada Banaszak, Alek Hudzik, Mateusz Szymanówka
www.polandisnotyetlost.blogspot.com