Exibition – Anna Maria Karczmarska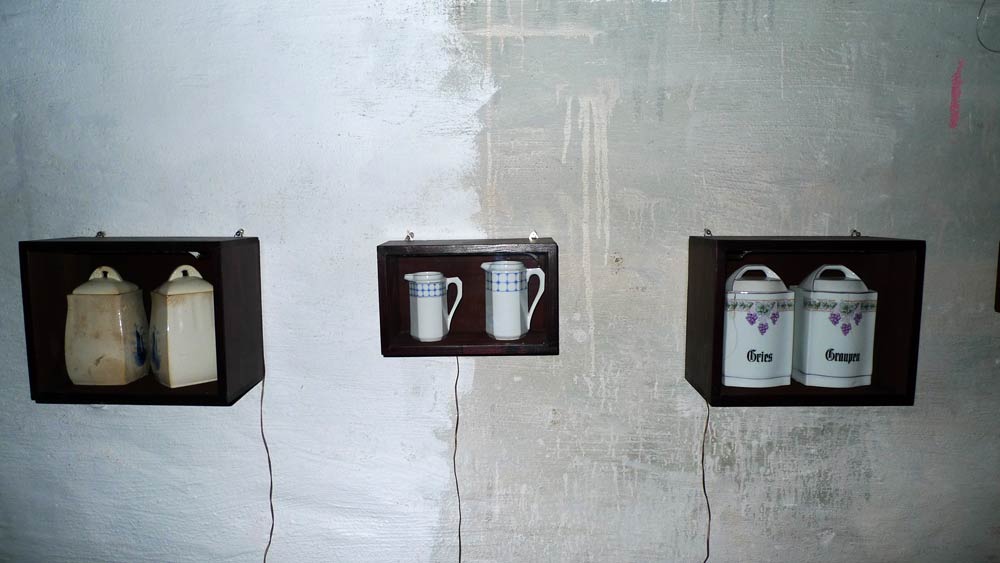 Anna Maria's work questioned the history and cultural politics, actualizing the memory of the German citizens once lived in the region of Lower Silesia. Video projection, photo-boards and original objects found in the abandoned houses in Silesia give artist-led, personal and sentimental journey through the space of time and history, radicalizing the historical facts by setting then in more personal, intimate space.
(music Daniel Pigonski)
Double Concert : Xenons & Polpo Motel
Xenons – the newest chip-tune project of Piotr Bukowski (Stwory) inspired with computer game music from 80s/90s and work of Mike Oldfield, Hirokazu Tanaka, Paul Tonge, music from TV shows Airwolf, Miami Vice and computer programs such as Kwant, Joystick, etc.
Piotr Bukowski – gituar, computer | Karol Koszniec – percussion , computer | Pawel Górski – computer | Agnieszka Pasierska – video
Polpo Motel
musicians whose roots and inspirations could not be more different. Olga is a classically trained opera singer and specialises in historically informed performance of baroque music. However, in Polpo Motel she resigns from using belcanto technique and uses her 'normal' voice instead. She writes the lyrics for the duo, as well. Daniel used to play keyboards in various musical formations, including Pustki and Elektrolot. He also writes music for theatre productions and cooperates with numerous producers. In Polpo Motel he plays small Casio keyboards.Their songs combine absurd electronics, aesthecising vocals and grotesque lyrics. Polpo Motel's sound is at the very same time infantile and disturbing, ironical and emotional, avant-garde and strangely melodious, as described by a critic: 'Antony Hegarty meets Kraftwerk'.
Olga Myszowska – voice+vocal lines, Roland Space Echo | Daniel Pigolski – Yamaha PSS-170, Casio SA-1, Casio SK-1, Casio SK-5, Zoom