CRACKS PUNKT DANCE
Mica Moca & AADK present
with support of the Polish Dance Institute
Read about just some examples of our dance weekend programme.
Please check our special dance newsletter to come
Bird of Fear, Augury Bird
Andrea Krohn
The piece plays with the fear and violence, with the vulnerability of the body in the dialogue between a bird and a woman.
77 Stolen Fish
Andrea Krohn | Carmen Romero | Cecile Giullaume | Davide De Lillis | Julia Metzger-Traber | Marielle kleyn Winkel | Valeria Germain | Sebastian Collado | Sebastian Hoeing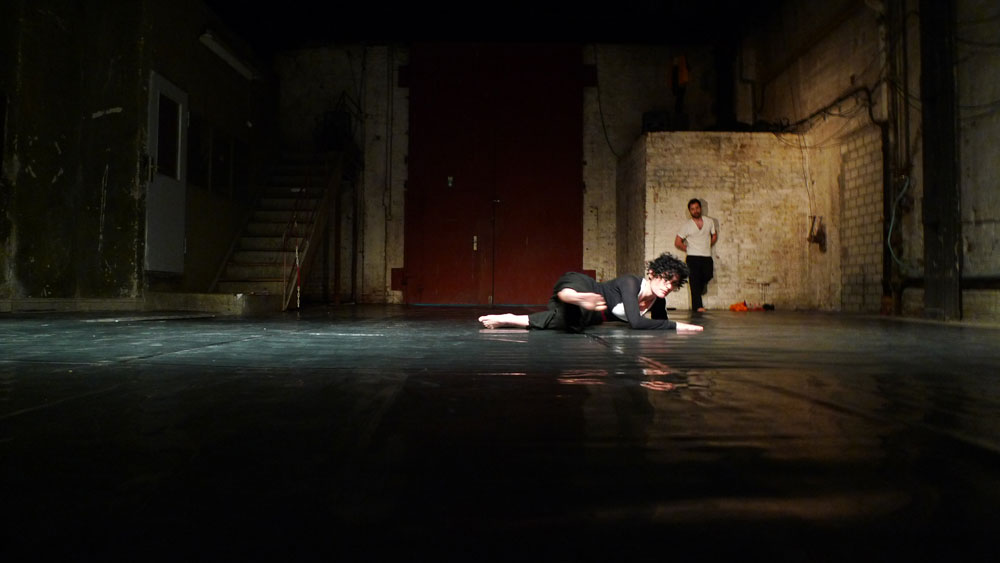 Heavy Composition in White is a very intimate piece . There won't be more than a couple of moments in wich someone raises their voice or the music. We are working on three concepts: KISS-FLOOD-MURDER. We are approaching them as symbols of our limits and expectations of intimacy.
www.77stolenfish.com/

MICRO RESPONSE
Biliana Voutchkova, violin | Ingo Reulecke, dance
The performers have worked closely for the past three years on various projects as well as individually. As a result of this close collaboration they developed the idea of micro elements exploration that increases the sensitivity of perception for themselves as well as their audiences. They are intrigued by instant composition and improvisation, direct contact with the surrounding and the audience in the real time of the performance responding to the momentum in a way that is always unique. Their search is continuous and ever expanding.
www.bilianavoutchkova.net
www.ingoreulecke.com
Wie soll ich meine Seele halten, dass sie nicht an deine rührt?
CHLOE LEVY: Composition, singing | KAORI ITO: Choreography, dancing | MARCUS HAGEMANN: Cello | KAORI ITO : THE PIECE
The piece is constructed in a succession of different scenes inspired by texts, fragments, musical or choreographic ideas which develop a poetic link between each other. From this link emerges the weave of a scenario, a lyrical narration on the unavoidable aloneness of the being facing himself and its relationship to love, as evoked by Rainer Maria Rilke in the Letters to a young poet.
The singer and the dancer represent two sides of a same person, the cello symbolizes
the string of life. Singing and dancing mingle until each performer borrows the discipline of the other including it in a more primal and primitive way in his/her expression.
For those on the periphery
based on works of May Ayim
Participants: Cilgia Carla Gadola | Raisa Kröger
may ayim (1960-1996) war dichterin, pädagogin und aktivistin der afrodeutschen bewegung. vater aus ghana. mutter aus deutschland. adoption. identifikation. zugehörigkeit. isolation. insel. may ayim aß seife um die farbe zu wechseln.
Unforeseen
Improvisation und Storytelling mit Peter Stamer | Frank Willens
In this project, we combine story telling and work on physical
representation with the help of a performative tool called 'Inner Eye
Movement'. We look at blindness as a motor for film stories, development of
movie characters and text.
Improsession
Butoh Dance
with: Imre Thormann | Dr. Doering, sax/clar
bodytaster.com/phpwcms_new/index.php?20-2108-berlin-1
Doll House
Choreographer, performer: Karol Tyminski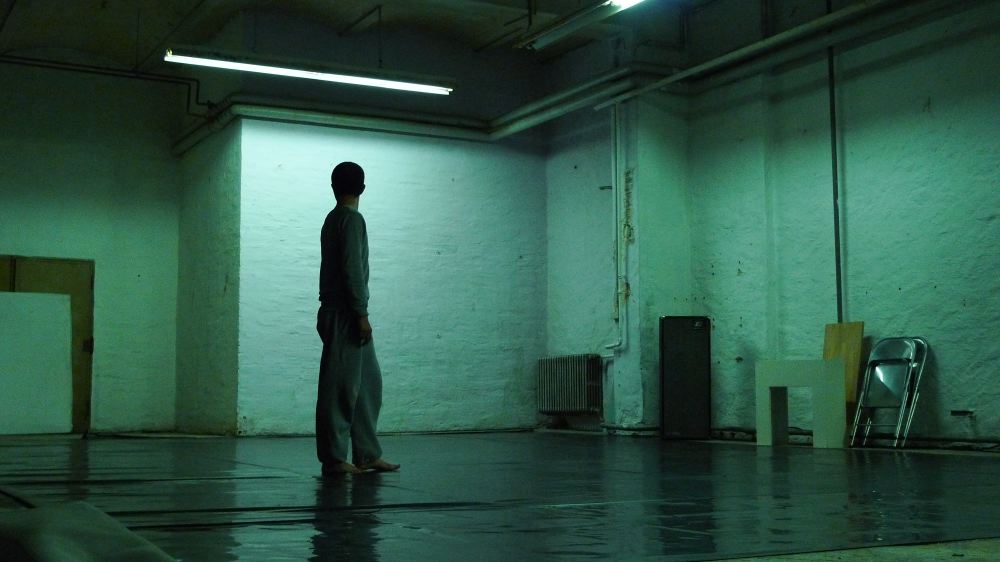 Utopian vision of american society of 1950s', especially and icon of a women and imposed on her roles are the central point of Doll House. Coming from the critical feministic analyses, oscillating between theatrical fiction and theatricality of reality, the performer is confronted with the imperative of the perfection, which in the pop culture became a global icon.
Me duelen los ojos de mirar sin verte
(Meine Augen schmerzen beim schauen ohne Dich zu sehen)
Performers: Nilo Gallego | Rosabel Huguet
Lights design and Chicken Photo: Roger Rossell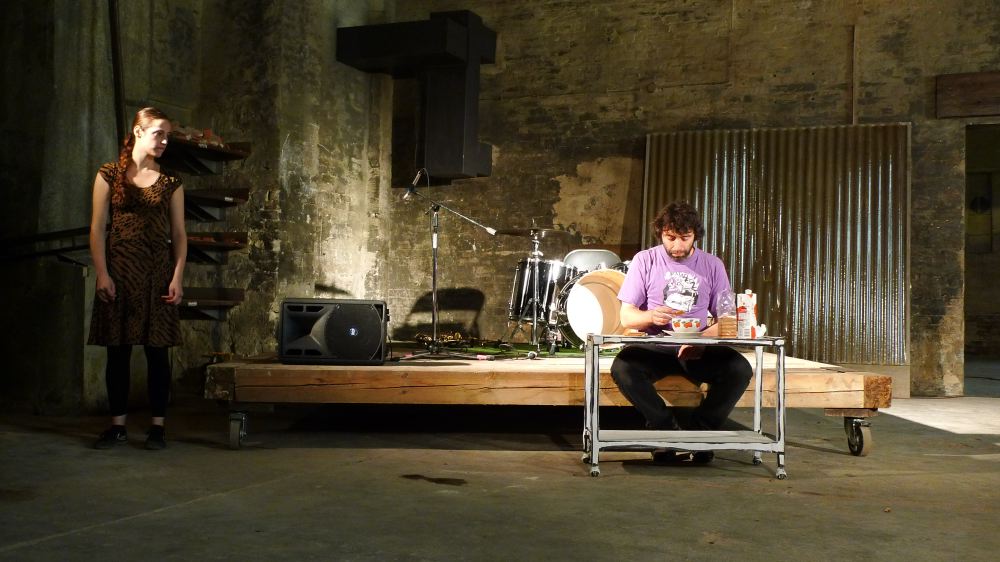 Our first reference to work with was the version of the song "Ay pena, penita pena", performed by the famous spanish singer Lola Flores.
We will use live sound and movement to create a dialog that derives on a experience of "Eruption and crisis management".
SLOW PIECES
Lisa Stertz
Eine Performancereihe, die sich mit menschlichen Bedürfnissen auseinandersetzt und so gleichermaßen nach dem In-der-Welt-Sein fragt. Natürliche und kulturelle Bedürfnisse werden aufgezeigt und aufgestellt, dargestellt und entstellt. Alles in Slow Motion, Zeitlupe. Beginnen werden die SLOW PIECES mit den natürlichen Bedürfnissen eines Menschen, bevor diese in kulturelle umschlagen. Also Trinken, Essen, Schlafen vor Schrift, Ausdruck, medialer Inszenierung, Vermittlung… dem Nutzen von Kulturtechniken, gleich von Gewohnheiten. Identitätsstiftung und Abspaltung. functional and destructive. open and cut down. …
"MOSCOW"
Direction – Wojtek Klimczyk | Choreography and dance – Dominika Knapik | Music – Morton Feldman "Palais de Mari" performed by Dobrochna Krówka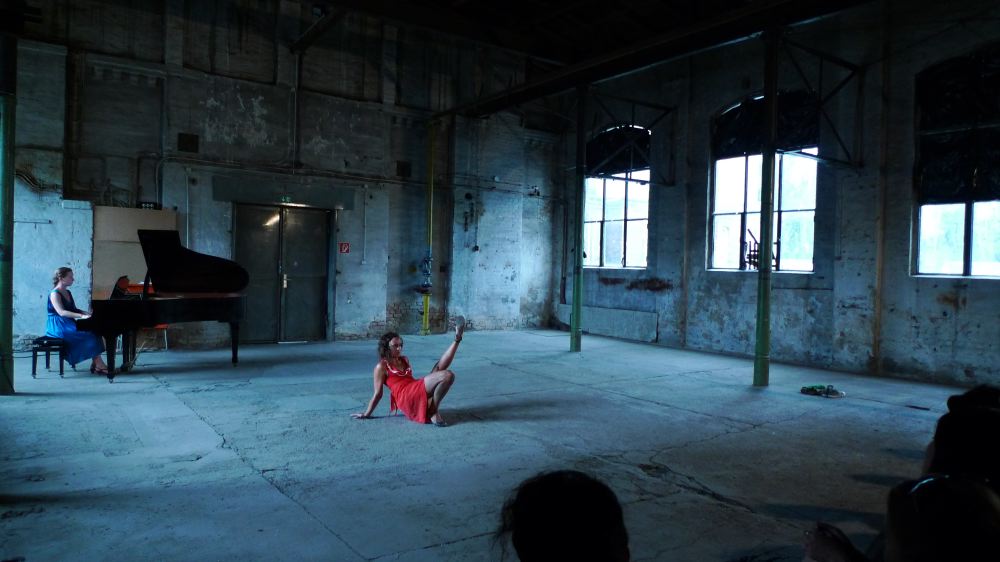 Moscow is a duet of a dancer and a pianist. It is a focused, minimalistic, non-linear narration inspired by Anton Chekhov's "The Three Sisters" and the life of Vivien Leigh. The theme of the performance is madness treated as theatrical form, a gesture of affectation executed with manic precision. Dance and Morton Feldman's music intertwine as closely as possible to create a polifonic structure on the border of expression and autism.
Realised with scholarship from the Ministry of Culture and National Heritage of Poland
Madzaru
Performer – Hironori Sugata | Yuko Matsuyama
Sound&movement improvisation about a japanese word "MAZARU / be mixed, be blended".
Water& oil, colored sand, clay, people from different backgrounds,or dancer&musicians.
The things which can be dissolved,
The things which transforms or changes in quality,
The things which retransforms as time goes by,
The things which never accept to be mixed.
Or the things which doesn't be mixed but live together in harmony.
dynamics of your work how loud or noise sensitive it is
Sound of the piece will be like the piece on 5th.July@yours "Living space".
Human natural voice + vocal with effector + sound from musician.
Sensitive still quite laud in some point.
For using human natural voice, we'd like to have a room with nice acrostics, without hearing other performance sounds during our performance.
-2Y-
IMPROVISATION
Ingo Reulecke | Etoile Chaville (Dance)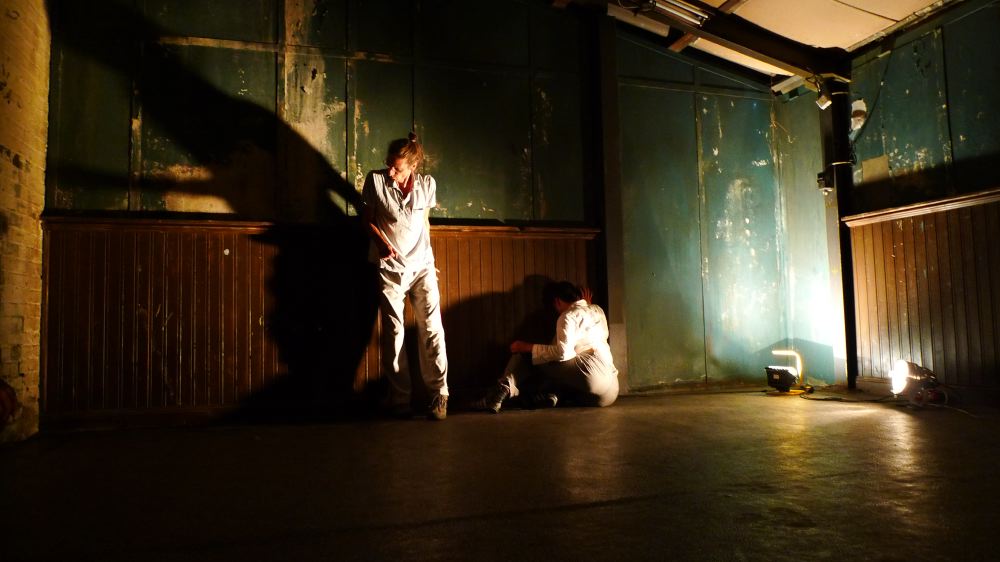 For the second time Reulecke and Chaville perform together putting in common their singularity, similarities and differences. A dialogue between introversion and extroversion. Abstaction and expressivity… between voice and movement.
Erratic J.E.M. 8 – A live installation
Thierry Decottignies | Adam Green | John Holten | Vania Rovisco
The Private Notes of Philip M. Dearne, a collaborative literary project by Adam Green, Thierry Decottignies and John Holten, will be presented with a live installation featuring performance artist Vania Rovisco.
"She was looking straight at me; it was her former fame that had driven her to acts such as this. Mr.__ stayed silent, behaving as if nothing unusual had come to pass. I decided that for the present this was the best course of action. We all sat there without talking, lost to our own thoughts for a time that seemed endless. The light of the day was nearly gone, the room dissolving to a soft quiet gloom."