PLAYGROUND BERLIN WEEKEND
Established in 2009, Playground Berlin is a international collective dedicated to independent art collaboration and presentation. Blurring generational, national, cultural and sexual boundaries, Playground Berlin's projects offer a delirious convergence of visual art, music, mixed media installations and performances.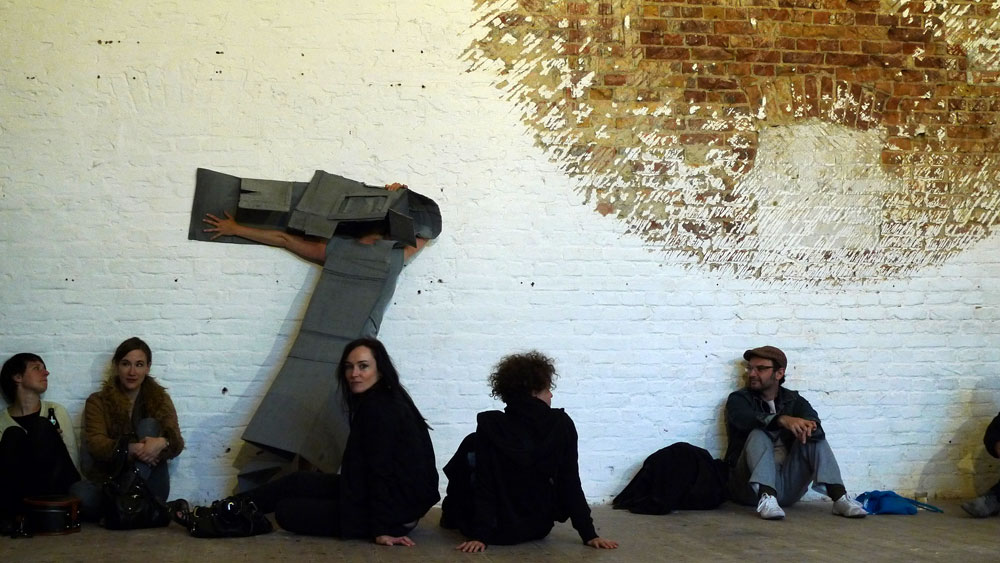 Curatorial Concept:
An international selection of artists has been invited to conceive site specific work for the Mica Moca building, a former safe factory in the working class district Berlin Wedding. From subtle architectonic interventions, to participatory performances, to installations made from found materials to projections; many of the invited artists have ample experience creating informal ephemeral installations for Berlin's much quoted "temporary spaces" – it can almost be argued that Berlin's special post-Wall situation of limitless derelict space, small means, and a lack of professional art structures and opportunities has created the setting for what has become an art historic niche for independent artists.