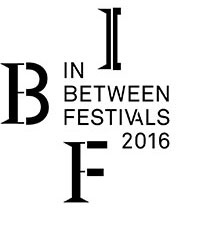 Not just another festival. Between the festivals. Once a month. Between the weekends. Contemporary Dance. Contemporary Jazz. From Berlin. From the world. Over the course of one year, "In Between – Festivals" will bring contemporary dance and contemporary jazz productions from Berlin to Wroclaw. Here, they will engage in and encourage a discourse with artists and productions from Wroclaw and from Poland.
Where do we stand today in dance? Where are we today in jazz and Improvised Music? Where are boundaries of performance and of the body being pushed in Dance today? Where do we discover new realms of sound? And where in all this do the people whose ears, eyes and hearts art is made for fit in?  No answers. But questions that we put forth together, with artists, curators and audience from Berlin and Wroclaw.
ARTIST TALKS:
Throughout 2016 all dance events in the frame of InBetween Festivals will be complemented with talks about the methodology of contemporary dance hosted by Agata Siniarska, Ania Nowak and Karolina Wycisk.

The aim of these talks is to create a space where the specific tools, tactics and methods of working in contemporary choreography will be defined. In recent years, dance and choreography have expanded their domains, enriched their artistic processes and widened their objectives. Within the format of post-performance artist talks, where the audience is invited to active participation, we will try to generate knowledge about choreography today, as well as, define contexts of its operation to give the audience some tools to reflect on various choreographic proposals forming the festival program.
APRIL PROGRAMME:

If departing or, more specifically, if the movement is the refusal of narrative, avoided by the author and consequently by the viewer. One is confronted with a work asking to be experienced and not resolved. Our lifestyle practices shape our thinking. The purpose of the work arose from questioning modes of reception and execution, too often framed within rational and spacial comfort zones. A place where body, movement, space, sound and plasticity merge. Where each of these elements act in inter-independence, summing up an action.
My aim has been to bring my performative skills acquired as a dancer in contemporary dance and alley them to my experiences in art galleries as an author and performer of live installations. Given the nature of my field of research and interest, each presentation is subjected to a reorganization, due to the morphology of each architectural space. Tuning into slight notions of site specific, in the measure of how space is viewed and used. The work is also composed upon notions of being a triptic.
The choreographic elements in triptic, evoke the archaic, the old, past figuers, the simplicity or absurdness of the present, while the projection of construction into making a future figure for ourselves. To some extent actions and patterns inner insights comunicated in a woven dialogue with the actual social sphere.
Concept, Interpretation, Set, Light: Vania Rovisco
Sound compositions: Jochen Arbeit, Stupid Green, Gordon Monahan, Marcus Rovisco
Sound editing: Marcus Rovisco
Vania Rovisco, visual performing artist, attended the course of Contemporary Dance for Interpreters (1998 -2000) in Forum Dança, Lisbon, as having been a guest student at Ex.e.r.c.e. Montpelier in 2001. From 2001 – 2007 worked with choreographer Meg Stuart/Damaged Goods, having interpreted in various pieces, as improvisation projects. In 2004 began directing movement for theater pieces, with directors João Brites, Gonçalo Amorim, Gonçalo Waddington/Carla Maciel.
Resided in Berlin during the period 2005 – 2012. With musician Jochen Arbeit and performance artist Abraham Hurtado conceived the artistic network Aktuelle Architektur der Kultur (AADK), existing in Germany, Portugal and Spain. Began instigating own working processes in art galleries from 2006, in the form of live installations (durational placement of the body in time and space),Claudia Stemberger curated a live installation in the Vienna Art Week for Performing Proximity in 2010. The interest to investigate improvisation surfaced through music (playing the instrument alt horn), just as using video has been an aid to construction spatial notions or visual dynamics departing from the sense of the body into visual landscapes. Over the years has frequently directed workshops to both professionals and amateurs, and regulary assumes the role of coaching in creative processes. Since 2008 instigates events concentrated around performance or live installations and more recently, 2012, was invited to curate performance for the Arpad Szenes / Vieira da Silva Foundation, Lisbon. 2013 saw the premier of a solo work for stage entitled The Archaic, Looking Out, The Night Knight. Currently lives in Lisbon.

MARCH PROGRAMME:



FEBRUARY PROGRAMME:
DANCE: Rafał Dziemidok – My life in tears

The title of the piece expresses the idea to use dance as a tool to tell specific stories of human life. The project searches a common ground between the need to preserve the abstract nature of the movement language and the specific narrations coming from characters created by the performers. Those characters are storytellers, masters of ceremony, comedians, clowns, or combinations of such cliché figures, who are culturally given permission both to amuse and to preach to the audience. This happens mostly by sublimation of their own, personal experience, stored in their physicality.
concept & choreography 
Rafał Dziemidok
light & space 
Ewa Garniec
music 
Bach Bleach by Raphael Rogiński
costumes 
Petra Korink
performers 
Rafał Dziemidok
, Ewa Garniec
production team 
Cilgia Gadola
, Raisa Kröger, 
Christophe Knoch, 
Marta Zientkowska
producers Art Stations Foundation by Grażyna Kulczyk, Poznań; Mica Moca, Berlin; La Briqueterie, Val de Marne. The piece has been produced during a residency organized by the Institute of Music and Dance, Mica Moca Project Berlin and Uferstudios.
additional funding Adam Mickiewicz Institute
JAZZ: PHILM / Kuba Suchar

PHILM is alert and wide awake. PHILM plays music of our time. Intelligent, direct (straight-forward) and gripping – a statement. PHILM's sound is shaped by a wonderful simultaneity of musical actions. The music creates an irresistible maelstrom with great rewards for the listener in its wake. Along with Hyperactive Kid and TAU, PHILM is the third project which the Berlin-born and -based Tenor Saxophonist Philipp Gropper heads as a leader. His compositions are a distillate of ideas which, like in a particle-accelerator, are unleashed to collide and react with one another. The music has a distinct and almost obsessive rhythmical focus: there is great clarity in the ideas and they will stay with you.
Philipp Gropper has developed a unique style of his own which is characterised by his choice of sound and note-material as well as by the clear ideas he has developed about the role of a tenor player in a given musical and band context. This level of reflection and clarity about the instrument's role in a band is rare – especially among tenor saxophonists. Groppers powerful arsenal is a result of his many years with the bass-less trio "Hyperactive Kid", a working process he seamlessly carries over into this group. With Oliver Steidle, Elias Stameseder and Andreas Lang, Gropper has gathered a group of remarkable musicians for the realisation of his ideas. They are strong enough to stay in control of the trance-like states reached by some of the compositions and yet flexible to handle them playfully. They give each composition what it needs while they retain their personal sound in the process. This is a new level.
DANCE: Hermann Heisig – SLAP/STICK – Solo 2012

SLAP/STICK is a full-length, multi-dimensional project, which deals with elements of humor, comedy and absurdity in the expression of the human body. What is the essence of the "comic" in relation to the human body? To what extent is the comic something that goes beyond the "funny", to something that constitutes us as human beings, as a body?
SLAP/STICK condensed Hermann Heisig's search for the absurd, comical, comical body in contemporary dance. The starting point for SLAP/STICK is the text of "Laughter – essay on the importance of comedy" by the French philosopher Henri Bergson in 1900 and gestural material of comedian Peter Sellers, Helge Schneider, Jacques Tati and Heinz Erhard.
On the basis of characteristics that bring Henri Bergson with the element of comedy in it, such as numbness, absent-mindedness or surge SLAP/STICK makes workings of the laughter-like and comical for the audience, and creates a physical perspective on significance levels of humor beyond "merriness" or entertainment. The humorous effect, which is produced here is, however, a very welcome by-product.